Welcome to The
Wedding

 Crècherz

Looking after your little party people, so that you and your guests can enjoy your perfect day.
Our brilliant and expertly qualified team is based in Dorset and Hampshire, but will travel far and wide to look after your little party people, so that you and your guests can enjoy your perfect day.
Whether you need a nanny or a fully stocked wedding crèche, we will strive to create a mini event within your wedding that caters for all of your childcare needs, and gives the little ones a day to remember.
We work closely with you to create the perfect, most welcoming, immersive and safe environment for each individual child – so if it's a robot-dinosaur themed crèche you're after, then just say the word!
Our team is made up of experienced teachers, childminders, and children's entertainers who will provide your young guests with a happy, safe and secure play environment for your little ones to escape to.
A beautifully stocked, safe and secure mobile creche, that has been specially tailored to meet the needs and interests of your young guests.
A bespoke childcare service for each unique wedding and event – we work closely with the Bride, Groom or Event Manager to ensure our Creche suits your wedding perfectly.
A vast array of activities including face painting, arts and crafts, tee-shirt design, party games, cookie decorating and lots more.
Our Staff
All of our staff are fully qualified childcare professionals, each holding up to date DBS certificates. There is always at least two members of staff holding up to date paediatric first aid certificates at each crèche. We also provide our staff with regular training sessions to keep them up to date with changing legislation.
Experienced
All of our staff are fully qualified.
First Aid Trained
FAA level 2 award in Paediatric First Aid.
Fantastic Reputation
Don't just take our word for it, take a peek at what our happy customers are saying below
This error message is only visible to WordPress admins
Error: The account for theweddingcrecherz needs to be reconnected.
Due to recent Instagram platform changes this Instagram account needs to be reconnected in order to continue updating. Reconnect on plugin Settings page
See what some of our happy customers said
The Wedding Crècherz put me at ease straight away with leaving my daughter in their care. My daughter warmed to Danielle right from the beginning, and she isn't one for going to just anyone! So friendly and so attentive to a child's individual needs, I would highly recommend.
Emma Ruddock
Thank you so much for organizing entertainment for Ben's 3rd Birthday party. All the 27 children absolutely loved it all and were queuing up to get their faces painted by Danielle. Danielle did a fantastic job and I highly recommend the The Wedding Crècherz for any party kids are involved in. Thank you for making Ben's day so special and memorable.
Laura
Get in touch to find out more
Every wedding is unique and each couple will have their own specific childcare needs. For your own personal quote please contact us.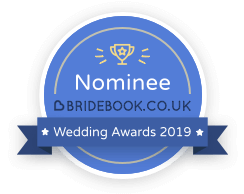 Our chosen charity is the Wedding Wishing Well Foundation, a new organisation launched in 2012 with a single purpose – to organise and fund weddings for terminally ill people.